Post by jason on Jan 8, 2018 4:19:16 GMT -5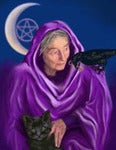 I'm older than a lot, probably most, people who post here, so I have a better understanding of how people felt about certain things, such as animal abuse, back in the 50's and 60's. From what little I know about this triad, Macdonald didn't come up with it until 1963 and that was before people became so obsessed with animals, specifically dogs, that they felt that dogs should be treated the same as humans. People didn't approve of mistreating animals and there were laws against animal abuse, but no one paid any attention if someone kicked a bothersome dog or whipped a dog for trying to bite or while they were trying to train them. Today, if someone kicks a dog or whips a vicious dog, some people act like they'd nailed a newborn to a post, or something equally terrible. But torture is something entirely different. People who torture any kind of animal or a human are sick, but I don't think that they're any more likely to become serial killers than anyone else. Someone else, either in this thread or in the old group, said that dog obsessed people are more likely to torture and kill human beings than they are dogs because they place a higher value on dogs.

It's normal to hit, kick or kill a biting dog or a dog that's chasing other animals, or whatever. What isn't normal are sickos who get pleasure from causing pain to an animal or human. I despise everything about dogs, but I wouldn't torture one, or anything else for that matter. People who commit torture are mentally unbalanced -- they aren't wired correctly or they have a screw loose -- and so are serial killers. But while some serial killers torture their victims, I've never found any relationship between the two. For instance, Ted Bundy was a serial killer, but didn't torture his victims and from all accounts, he was an animal lover. Then you have serial killers like Leonard Lake and Charles Ng, who were primarily interested in torturing, overpowering and enslaving their victims. But aside from the fact that both Bundy and Lake and Ng killed women, they have next to nothing in common.