Post by Joanna on May 21, 2016 23:57:09 GMT -5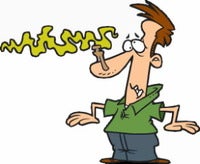 Mysterious Odors Plague Indiana and Arizona
A mysterious smell described by residents as a "lung-burning odor" has returned to northwestern Indiana and officials are searching for what might be causing the noxious stench.
The
Northwest Indiana Times
reports the smell, which has caused burning in people's throats and lungs, became increasingly potent between 5 and 8 a.m. Tuesday in East Chicago and south Hammond, however, the odor was reportedly reaching noses of residents as far as Munster, Lansing, Schererville and Highland. Authorities suspect the stench may be originating from an industrial business in East Chicago, but it is not clear which business is causing the smell. According to
NWI Times
, people are suffering physical symptoms including burning throats and watery eyes.
Residents of the area are used to some gas-like odors with the BP Whiting Refinery nearby, but it is not believed to be the source of the odor. The company said "operations are normal at Whiting" and tbelieve the odor "is coming from other sources."
The Indiana Department of Environmental Management is reportedly investigating.
In the meantime, mysterious chemical smell, with accompanying white smoke, has residents of Marana, Arizona, asking panicked questions, but receiving no answers. The community northwest of Tucson, claim the odor, which has been described as a "chemical smell" or "resembling diesel exhaust," became noticeable a few weeks ago and is so pungent in some areas that residents have been forced to remain inside with their windows closed. The smell is being reported in the mornings, between 5 and 8 a.m. and has become such a problem that the community has created a Facebook group to compare notes. "It is very strong and irritates my throat," Gladden Farms resident Christy Hollinger told the
Marana News
. "I am pretty tolerant to smoke, exhaust, pollen, so was a bit surprised this affected me."
Many residents believe the smell, and smoke could be coming from a nearby granite plant that produces asphalt as well as other products, or a local cement plant. Others, however, are not convinced, or at least not convinced these are the normal smells from either business. "There have been plenty of times in the past where there is an asphalt/tar smell that comes from the same direction," said Hollinger. "That smell is not accompanied with smoke that I've noticed. I've always accepted it as part of living near an asphalt plant."
Pima County Department of Environmental Quality has received numerous complaints about the issue and is said to be looking into it, but have not as yet offered answers. "It is not clear exactly where the odors are coming from," Beth Gorman, senior program manager, said. "We have not verified the source of odor complaints at this point and are continuing our investigation."
In March, the town ordered the granite plant to stop producing asphalt until the smell could be contained, as PDEQ, Southwest Gas, 911 and Poison Control had received "heavy volumes of calls from individuals reporting the odor and expressing health concerns." It had become so bad that schools in the Tucson Unified School District and Sunnyside Unified School District had to be evacuated.
So far, the granite plant seems to be in the clear, after the Arizona Department of Environmental Quality (ADEQ), claimed no violations were found earlier this week. "As of right now, the Arizona Department of Environmental Quality has received no related complaints," Caroline Oppleman, public information officer for ADEQ told the
Marana News
. "Further, ADEQ's most recent routine inspection of the Cal Portland Cement Plant state air quality permit conducted earlier this week showed no violations."
Sources:
WMAQ News, May 18, 2016, and
Sputnik News
, May 20, 2016.