Post by Joanna on Jul 2, 2014 22:17:49 GMT -5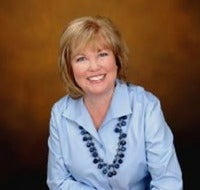 Royal Oak native investigates cold cases, missing persons using 'psychic abilities'
Some people may be skeptical about people claiming to have psychic abilities – but former Royal Oak resident Kelle Sutliff (above), who works as a psychic investigator on cold cases nationally and internationally, tries to prove nonbelievers wrong. In her career, Sutliff has worked with Boston University on the Cold Case Collective Group, with the national nonprofit "Find Me 2" and privately with detectives and individual families where her inclinations have led to finding the bodies of people who have gone missing.
According to media sources, Sutliff had a vision of Joann Matouk Romain, a 55-year-old woman from Grosse Pointe who made national attention after she reportedly drowned in Lake St. Clair in 2010. Michelle Romain, her daughter, believed the police were wrong – that Joann's death was not a suicide, but a murder. Sutliff said she saw a spirit of a woman one evening when her husband was away on a business trip and the same night, the missing woman's family called for a reading, confirming that the woman she saw in her kitchen was Joann.Sutliff told Michelle, "The body of [your] mother was moved and you will find her in the spring. I see fisherman and a bridge where her body was taken and dumped." Seventy days after Joann's death, in the month of March, Sutliff received a call from Michelle confirming that her mother's body was found in the Detroit River near Canada.
This is one of the more publicized cases Sutliff has worked on. Sutliff said she couldn't talk about some of the other cases out of respect for the families.
Sutliff currently lives in Boston and is visiting her home state this week promoting her new book,
Listen UP! The Other Side is Talking
.
Sutliff is a 14-year veteran of psychic ability, discovering her gift at age 9 when her grandmother appeared to her in a dream. "My dream was very vivid," she said. "I could tell what she was wearing, and she gave me a specific, detailed message to give to my mother. I thought it was normal; I was never intimidated or scared of my intuitive abilities that I was born with. I believed everyone could do and see what I saw."
As Sutliff grew older, she realized that not everyone had the ability to use psychic or medium gifts and she often hid her knowledge. Eighteen years ago, Sutliff said she shut off her gifts because she was busy raising her three children. After opening the door again, she trained with experts in England, Scotland and Ireland to fine-tune her skills.
Sutliff's book tour started three weeks ago in Boston, Mass., and she said she is elated to be back to her home state of Michigan – where she will be interviewed by various local news stations.
In her book, Sutliff shares her experiences and teaches others what it means to be a medium. "There is no need to fear a spiritual medium. Stop fearing. If we live a life that is fear based, then things will happen as a result of fear. We all have it – rather a hunch, business choices, or a gut instinct. There is psychic ability inside of us waiting to be used daily."
Sutliff is also the host of
Psychic Cup of Coffee
, a radio show premiering over two years ago with CBS Radio – broadcast in Boston, Detroit, Pittsburgh, Seattle and internet programming. In her hour long show, she offers inspiration and comfort to those dealing with grief from the loss of a loved one. Her radio show is on at 9 p.m. Tuesdays on Transformation Talk Radio. She also teaches classes on spirit and intuitive circles and hosts various workshops. She is currently working on a new book,
Alchemy of Teenager
, a guide for teenagers to use their intuitiveness. She says she uses her spiritual gift to help others. "I am just a messenger linking through energy. Their energy is high and mine is low. And I meet them in the middle."
Sutliff thanks her family – her husband, Tom, and children, Matt, 18, Avery, 16, and Haley, 15, who she says also have psychic abilities – for supporting her. "My family is my backbone and I could not have had the success that I have had without them. They are my heart, and I love them so much."
Source:
Elizabeth Crenshaw,
The Oakland Press
, June 30, 2014.