Post by Joanna on Jul 12, 2016 21:30:14 GMT -5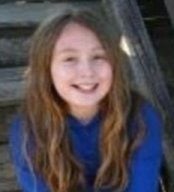 Girl Chokes on Marshmallow, Parents Sue
SOMERSET, Mass. – A wrongful death lawsuit has been filed in the death of 11-year-old Azriel Sage Estabrooks (above), a Somerset girl who died earlier this year after choking on a marshmallow at a friend's birthday party.
Attorney Steven P. Sabra of Somerset, who represents the girl's parents, said there are "so many unanswered questions" as to the circumstances leading to Azriel's death that the suit had to be filed, among other things, to obtain all the reports and investigation summaries. "When a healthy, normal child goes to a birthday party and ends up choking to death, questions of supervision and response to the emergency naturally arise," said Sabra, adding that he hopes the legal system will help Azriel's devastated parents understand what happened to their daughter. I am sure that this tragedy has had a profound effect not only on Azriel's parents, but on the host family and the children that were present."
The lawsuit, filed Monday in the civil session of Bristol County Superior Court, seeks unspecified monetary damages for conscious pain and suffering endured by Azriel's parents, identified in the civil complaint as Jason L. Estabrooks and Iris M. Estabrooks of Somerset. The complaint names as defendants Raymond Dugan and Alison B. Dugan, the Somerset residents who hosted the birthday party where Azriel ingested the marshmallow. The lawsuit accuses the defendants of failing to provide adequate supervision of the children at the party and for providing food, such as marshmallows, that could be choking hazards for young children.
On April 16, around 2:20 p.m., Somerset police and ambulance units responded to the defendants' Pilot Drive home after receiving a 911 call of a person choking. Azriel was unconscious and unresponsive when the first responders arrived. They removed the marshmallow from her throat and took her to Charlton Memorial Hospital. She was later transferred to Hasbro Children's Hospital in Providence. But the lawsuit alleges Azriel had already been without oxygen for "an extended period of time" when she was discovered unconscious and lying on the floor. Azriel died April 21.
The Bristol County District Attorney's Office investigated the incident and ruled Azriel's death to be a tragic accident.
However, the plaintiffs in the civil complaint accuse the defendants of allowing Azriel to wander off during the birthday party without adult supervision. The lawsuit also accuses the defendants of unnecessarily and improperly delaying calling 911 and for allowing "an unreasonable amount of time" to pass without discovering that Azriel was in life-threatening distress. The complaint further alleges that Azriel's mother, after receiving a "frantic" phone call from Alison Dugan, arrived at the defendants' home to a scene of "general chaos."
Noting that he raised four children and now has grandchildren, Sabra said the incident was a reminder how diligent parents and caretakers need to be for children as well as others for whom they are responsible.
Source:
Brian Fraga,
The Fall River Herald-News
, July 11, 2016.