Post by Joanna on Oct 15, 2015 0:45:52 GMT -5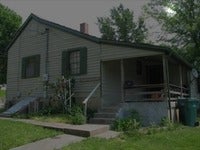 Couple Claims They Share Their Home with Ghosts
SAINTE GENEVIEVE, Mo. – A couple say they've been living with ghosts for years in their home at 498 Merchant Street and they have proof to support their claims.
Parts of Sainte Genevieve date back centuries, but for Bob and Stacy Browne, there's more than just history in their 210-year-old home. "Yeah, they're not going to leave," Bob Browne say. The Brownes insist they have encounters with ghosts in their home on a regular basis. "It doesn't bother us none," Browne adds. They say it can be as simple as a touch on the shoulder or the sounds of footsteps coming from upstairs when no one is there. Audio recordings compiled by paranormal investigators in the appear to capture messages from another realm.
According to records, the house belonged to Dr. Walter Fenwick in 1805. He lived there with his wife and son, Zenon, and used as both a residence and office. Both the doctor and the boy eventually died in the home and that's where the Brownes say their spirits remain to this day. In one audio recording, you can hear the TV in the background and the investigator asks for a name. The Brownes say it's the little boy, Zenon, who answers. Watch the video:
www.kmov.com/story/30254840/ste-genevieve-couple-claim-their-haunted-house-is-real-deal
The cellar contains a treasure trove of objects Bob has dug up on the property. He says he's found human bones, medical supplies and tools buried underneath the house. "That red one sitting right back there, that was thrown from back there and hit the wheel barrel," he says.
Just across the street is Memorial Cemetery, one of the oldest in the state and where the Fenwick family is buried.
For years, the Brownes have been seeing and listening to the signs and there's no doubt in their minds, history is alive in their home. "When it happens to you over and over and you hear it and see it, no it's happening," Browne insists.
Believe it or not, the Brownes say they are fine living with the paranormal activity. In fact, they say it's an honor to have so many encounters. If you'd like to experience the ghosts for yourself, The Brownes welcome guests.
Source:
Nick Chabarria, KFVS, October 13, 2015.