Post by Graveyardbride on Apr 12, 2014 2:27:49 GMT -5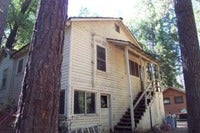 April 11, 1981 - Murder in Cabin 28

Saturday, April 11, 1981, was like any other day in the small, tightly-knit community of Keddie in northern California. Eighty-seven miles from Reno, Nevada, the natural beauty of the area once attracted many visitors traveling by train between Salt Lake City and Oakland. Founded in 1910, the hotel and resorts had once had a bustling business, but by the 1980s, the tourists were gone and the log cabins and other small houses, built for the tourist trade, were now occupied by permanent, mostly low-income, residents and college students. Gary Mollath owned the Keddie Resort and he, too, had been forced to rent his units to locals. Many of his tenants received some sort of public assistance and there were rumors of drug use in the area, primarily marijuana. Nevertheless, residents still considered it a good place to raise a family and few bothered to lock their doors.

Glenna "Sue" Sharp, a 36-year-old mother of five, occupied Cabin 28 and that Saturday, her two sons, Ricky, 10, and Greg, 5, asked if their 12-year-old friend Justin Eason – whose family lived down the road in Cabin 26 – could spend the night and she agreed. Sue had moved to Keddie from Quincy, California, just seven miles south, in November 1980, about the same time Justin, who had been living with his biological father in Montana, came to live with his mother and stepfather, Marilyn and Martin Smartt. Marty Smartt was a chef at a restaurant called The Backdoor. He and Marilyn had moved into their cabin in the summer of 1980. In addition to Ricky and Greg, Sue's 14- and 12-year-old daughters, Sheila and Tina, respectively, and 15-year-old son, John, also lived in the cabin. On that particular night, Sheila was attending a sleep-over in Cabin 27 and Johnny was hanging out with a friend, 17-year-old Dana Wingate – something of a troublemaker – in nearby Quincy.

When Sheila Sharp returned home from next door at approximately 8 o'clock on the morning of April 12, the first indication something was terribly wrong was the foul odor that hit her like a slap in the face when she opened the door to the livingroom. As soon as her eyes adjusted to the dim indoor light, she saw the corpse of her brother Johnny lying face-up with blood around his head and neck. Next to him was another male body lying face-down and there was a body-shaped "lump" covered by a yellow blanket. The two boys were bound and their bodies tied together at the feet. She also observed what she initially believed was a pocket knife on the floor. The terrified girl ran from the house screaming and neighbors called the sheriff.

Closer examination of the bodies determined Sue and Johnny had been stabbed repeatedly – including at least one stab to the throat of each victim – and bludgeoned with a claw hammer. Dana Wingate (below left) was manually strangled and bludgeoned with a different weapon. The knife Sheila had seen turned out to be an inexpensive steak knife that had been wielded with such force that the blade was bent approximately 25 degrees. When the yellow blanket was moved aside, investigators discovered the corpse of Sue Sharp. She was wearing a terrycloth robe and her panties had been removed and stuffed into her mouth along with a wad of tape and held in place with an extension cord that wound around her legs and ankles. The bindings on her ankles were especially tight. The cords used to bind the bodies had been removed from lamps and appliances in the home. Weapons discovered at the scene included two kitchen knives and a hammer. Additionally, there was a pellet on the livingroom floor and a broken pellet gun was found at the scene, indicating the gun may have also been used as a weapon against the victims.

No one knows exactly when the murders occurred – though it was estimated the victims died shortly before, or after, midnight – or what transpired. The initial theory was that Johnny and Dana hitchhiked home from Quincy and either led the killers to the house or walked in while the intruders were attacking Sue Sharp.

The investigation was mishandled from the beginning. The sheriff's office did not properly secure the scene and failed to immediately notify the Department of Justice. Additionally, the first officers to arrive refused to listen to Jason Eason when he told them Tina had been abducted and it was some time before they realized there was a missing child. The crime was the most vicious in Plumas County history. Deputies discovered stab marks in the walls of the cabin and a significant amount of blood on the livingroom floor. It became obvious Tina had been taken from the house during the home invasion and there was a small amount of blood on her bed. A bloody footprint was discovered on a wooden post in the backyard.

Although the cabins were within feet of each other, only two individuals, a woman named Barbara Meyer and her boyfriend heard anything that night. At what they believed was around 1:30 a.m., Ms. Meyer awakened Michael Plyer and the two of them heard what sounded like "muffled screams." But it was difficult to tell from which direction the sounds were coming and whatever it was soon stopped, so they went back to sleep without investigating. Even more puzzling was the fact the three boys in the cabin that night apparently heard nothing. Three people in the next room were violently attacked, tortured and killed; there were stab marks in the wall indicating the victims put up a fight, yet, none of the boys heard anything during what amounted to a massacre. It was assumed Tina Sharp was kidnapped because she was a girl and the intruders intended to rape her, but the boys were unharmed. How could the intruders have been absolutely certain one of the boys did not see or hear something that could have led to their apprehension?

The Plumas County Sheriff's Office interviewed a number of people, which produced one individual of interest – Martin Smartt, a Vietnam veteran who professed to be suffering from PTSD (posttraumatic stress disorder), and his friend Severin John "Bo" Boubede, a man Smartt met at the Veterans Administration Hospital and who was living temporarily at the Smartt home. On the evening of April 11, Marty, Marilyn and Boubede had stopped by Sue Sharp's cabin on their way to the bar. Marilyn said she invited Sue to accompany them to the Backdoor for drinks, but Sue declined. At the bar, Marty became angry over the music that was playing and spoke to the manager. He was still upset when the three left and returned to their cabin. Marilyn claimed she watched some TV and then went to bed. In his interview, Marty said he called the manager of the bar and again complained about the music, after which he and Bo returned to the Backdoor.

At this point, the sheriff notified the Department of Justice in Sacramento concerning his suspicions. DOJ investigators Harry Bradley and P. A. Crim Jr. re-interviewed Marty, Marilyn and Boubede and concluded the three were not involved despite the fact Marilyn admitted she left Marty the day after the murders and reported he had a violent temper and often abused her, both emotionally and physically. The DOJ also administered a polygraph test to Marty Smartt on April 17, which he apparently passed.



Initially, Justin Eason denied having seen or heard anything that night, but later recalled a dream which he related to authorities: "I am on a passenger boat. Somebody got thrown out and there was a fight. He had long black hair and his hair was combed back. He had black glasses with a gold frame and dark lenses. He had a moustache, jean jacket, blue jeans and wore cowboy boots. He has a hammer in his left hand and it had a wooden handle. Johnny and Dana fought the man. Dana was almost drunk. Johnny was thrown overboard and then Dana. The man ran away. A body was lying on the bow. Sue, she had black hair and a sheet over her. I looked under the sheet and she was slit in the chest. Everybody gathered around her and wanted to go to shore. (Sue Sharp had, indeed, been stabbed in the chest.) I was down by Sue, trying to take care of her. All the blood was coming down and I was trying to patch her up with a blue and white flowered rag. I threw the rag in the water."
Some time later during a polygraph examination, Justin confessed to the polygrapher that he believed he had actually witnessed the murders, but this testimony differed from the dream. Justin now said he was awakened by a noise, went to the bedroom door and peeked into the livingroom where he saw Sue Sharp lying on the sofa and two adult males standing in the middle of the room. One did have black hair combed back and dark glasses and the other had brown hair and wore blue jeans and army-type boots. Johnny and Dana came in the front door and Johnny began arguing with the men and a fight ensued. Dana tried to get away and ran toward the kitchen, but the brown-haired man struck him with a hammer and Dana fell to the floor. In the meantime, the other man was attacking Johnny and Sue rushed to his aid. At this point, Justin hid behind the door. It is not clear what the boy could have seen from his hiding place, but he said the two men tied up Johnny and Dana, so he must have been able to see the livingroom. According to Justin, Tina came out of her room dragging a blanket and asked, "What's going on?" The two men rushed at her, grabbed her by the arms and took her out the back door. Justin claimed Tina had cried for help. (If she did, no one in the area heard her, unless these were the "muffled screams" described by Barbara Meyer and her boyfriend.) Justin said the black-haired man "cut Sue in the middle of the chest" with a pocket knife. Justin assisted an artist in drawing composites (above right) of the two men he claimed to have seen.

In a subsequent interview, Marilyn Smartt informed authorities that Marty "hated Johnny Sharp with a passion" and claimed that in the early morning hours of April 12, her husband had burned something in the fireplace. There were rumors that both Smartt and Boubede were prescription drug-seekers. There were also rumors that Johnny Sharp and Dana Wingate were peripherally involved in the drug scene and may have stolen some drugs. If Smartt hated Johnny Sharp, as his wife claimed, and if he and his drug-abusing friend believed the two boys had drugs, there is a possibility the men went to Cabin 28 that night with the intention of purchasing, or otherwise obtaining, the drugs.

On June 4, 1981, Department of Justice investigators Bradley and Crim interviewed a man by the name of Davis, who had lived next door to Cabin 28 until two weeks prior to the murders. He said he did not associate with the Sharp family, but had seen the kids around. He recalled one unusual incident that occurred approximately three weeks before he moved when, he said, "There was one hell of a fight" between Sue Sharp and a man. According to Davis, the confrontation took place around 10 p.m. and might have been on a Friday night. He heard people yelling loudly and when he looked out the window, he saw Mrs. Sharp and the man standing outside the front door of Cabin 28. They were yelling obscenities. Davis heard the man yell, "You dirty cunt!" and she yelled back, "You bastard!" The argument lasted around a half-hour, however, he did not know how long it might have been going on inside the house.

Local authorities claimed the DOJ interviews conducted by Bradley and Crim were sloppy and the investigators failed to note or follow up on discrepancies, particularly in the testimonies of Martin Smartt and Bo Boubede. For example, Buobede claimed he was a former police officer who had been shot in the line of duty and retired after 18 years on the force in Chicago. Crim swallowed this line of blarney, but if he had simply taken time to check the dates provided by Boubede, he would have discovered Boubede "joined the force" when he was only 8-years-old! But he didn't check and throughout the interviews, Bradley and Crim seemed to treat Boubede with undue deference. It was later discovered that Boubede was a longtime, and quite successful, scam artist. At the beginning of Boubede's interview, he indicated he knew which cabin was the scene of the murders, but toward the middle, contradicted himself and claimed he did not know. Instead of attempting to pin him down, Bradley interjected, "Oh, I thought you'd know. Well, we'll point it out to you on the way back." Additionally, for reasons unknown, Boubede lied and said Marilyn was his niece when, in fact, they were not related in any way whatsoever and had never even met until Marty introduced them. He also said he had lived in Keddie a month when he had been there just 12 days. Additionally, he insisted Marilyn was awake when he and Marty returned from the bar the second time, but Marilyn had already testified she was asleep. During the interview, Boubede told the investigators he had never met Sue Sharp, but Marilyn said both he and her husband were with her when they stopped by Sharp's cabin on the night of the murders. Initially he said he and Marty were at the bar from around 9:30 to 10 p.m., the second time, but later changed the time to 12 a.m., providing himself an alibi. (The murders were believed to have occurred around midnight.)

Bradley and Crim interrogated Martin Smartt in the same careless, lackadaisical manner. At one point, Smartt said his stepson, Justin Eason, could have seen something the night of the murders "... without me detecting him...." This comment certainly implicated Smartt, but the investigators ignored it. Following this incriminating remark, Smartt said he had heard a hammer was used to beat the victims before they were stabbed to death. Then, without prompting, he voluntarily told Crim and Bradley his own hammer had "gone missing." Smartt continued to talk about the victims' deaths as "overkill" and said he would have killed them fast and gotten out of the house as quickly as possible.

After interviewing Boubede and Smartt, DOJ investigators failed to conduct any followup interviews and allowed Smartt – a prime suspect – to move out of town and relocate to Klamath, California. Boubede returned to his old pastime of scamming people out of their money. In 1988, he ripped off members of the Chicago police force to the tune of $125,000 while posing as retired officer "Michael Desantis." This time, however, he was caught and prosecuted under his bogus name, but never served any time because he died shortly thereafter. Smartt was also a scam artist of sorts for he was attempting to convince the Veterans Administration he was suffering from PTSD from having served in Vietnam, even though he was an army cook and never saw any action outside the kitchen.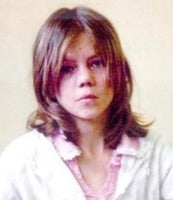 In 1984, three years after she was abducted, a skull that turned out to be that of Tina Sharp (above) was found in Feather Falls at Camp 18, roughly 30 miles from Keddie. Examination of the skull revealed Tina was likely killed the night of the murders, or shortly thereafter.

In 2002, Josh Hancock, a filmmaker, took on the challenge of producing a documentary of what happened in the small town of Keddie in 1981. The film included interviews with members of the Sharp and Wingate families, Justin Eason and his mother Marilyn, and members of the Plumas County Sheriff's Office. Hancock claimed his motive for making the documentary was to spotlight a cold case that had apparently been swept under the rug. He indicated he hoped the film, entitled Cabin 28: The Keddie Murders Parts I and II, would result in justice for the victims of the brutal murders and their families. Hancock concluded the murders were committed by Martin Smartt and John "Bo" Boubede and that no charges were ever filed because the sheriff's office was careless in its investigation.

Shortly after the murders, Cabin 28 became known among locals as the "Murder House." The economic recession of the late 70s and early 80s hit Keddie like a hammer and the little community could not escape the grim shadow cast by the massacre. Within a year, it was essentially abandoned by the outside world and in 1984, the town of Keddie announced it was for sale. The asking price was $1.8 million. There were no buyers. Before long, the cabins at Keddie Resort began to decay and most of the buildings were condemned. For a decade, Keddie was nothing more than a ghost town occupied by squatters. Inevitably, Cabin 28 was viewed by outsiders as almost mythical, attracting legions of morbid curiosity seekers and vandals. It wasn't long before rumors of ghostly activity began to spread. There were reports of disembodied moans, slamming doors, chairs rocking by themselves and murky black figures. Ashley, the stepdaughter of longtime Keddie owner Gary Mollath, claimed to have seen the word NO carved mysteriously on the front door of No. 28 with a pitchfork propped beside it. But when she returned a half-hour later, both the writing and pitchfork had disappeared.

New owners have since embarked on a massive restoration campaign, managing to salvage Keddie from the brink of ruin. Today, the cabins look much as they did many years ago – with one notable exception – Cabin 28 no longer exists. It was razed in 2004 in an attempt to wipe out the toxic history of the murders. Whether or not Cabin 28 was, indeed, haunted following the heinous crime remains unknown. But we can be sure the symbolic ghosts have never quite departed. They continue to speak out from the grave, asking one simple question: What really happened the night of April 11, 1981? Annette Martin, a psychic in nearby Campbell, warns that victims of violent, unsolved crimes may remain earthbound because their traumatized spirits do not understand they're dead. She maintains the mysterious NO written on the cabin door was the victims' continuing cry against their assailants – and that simply razing a building will not exorcise its ghosts.

Author: Graveyardbride.
Sources: Plumas County News; AgentQuery Connect; Crime Magazine; "Nightmare on Spanish Creek" by Robert Scott; Before It's News; and FreeForums.