Post by Joanna on Mar 18, 2014 18:37:01 GMT -5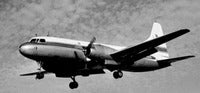 Vanishing Planes
As the search for missing Malaysia Airlines Flight 370 enters its second week, many are remembering other planes that have disappeared. Since 1948, according to data compiled by the Aviation Safety Network, 83 aircraft capable of carrying more than 14 passengers have disappeared in mysterious circumstances.
As of Sunday, March 16, 25 countries had joined the search for the missing aircraft, looking at areas in 11 different countries, as well oceans.
According to Malaysia's transport minster, the missing plane had been through all the normal technical checks and was safe to fly.
Last week it was revealed that the final radio communication from the cockpit was pilot Captain Zaharie Shah telling ground control: "Alright, good night."
On Saturday, March 15, the Malaysian Prime Minister said there was conclusive evidence the plane had been sabotaged or hijacked.
Other planes that have disappeared include the following:
Air France Flight 447 disappeared June 1, 2009, with 228 passengers and crew during a transatlantic flight. It was five days before searchers discovered any debris from the AF447 and the actual aircraft and flight records weren't located until two years later.
A US Air Force Boeing C-97C-35-BO Stratofreighter, which took off in California March 22, 1957, vanished 200 miles southeast of Tokyo. No place of the plane or its 57 passengers and 10 crew members was ever found.
An Eastern Airlines Boeing 727 carrying 29 people disappeared soon after takeoff January 1, 1985. In 2006, a climbing team on Mount Illimani, Bolivia's second-highest peak, discovered the wreckage of the plane.
An Uruguayan Air Force charter flight carrying 45 people, including a rugby team, disappeared October 13, 1972. It was 72 days before search crews discovered any survivors, who had resorted to eating the corpses of their fellow passengers preserved in the snow, in order to survive.
Wreckage of three of the planes mentioned above were finally discovered, but there have been many craft (in addition to the US Stratofreighter) that have seemingly disappeared into thin air. Since December 22, 1910, when a private plane en route from Calais, France, to Dover, England, disappeared while flying over the English Channel.
An article in the March 13, 2014, issue of the British newspaper,
The Guardian
, indicates that since 1948, 100 aircraft have gone missing in flight without trace, adding that "Should the Malaysia Airlines flight MH370 never be found, its disappearance would be by far the biggest such unexplained disaster in aviation."
Though the seemingly ill-fated MH 370 was flying nowhere near the Bermuda Triangle, which has a high incidence of unexplained losses of ships, small boats and aircraft, a few conspiracies have cropped up in the international media, one of which claims there is a mysteriously treacherous zone in the Gulf of Thailand much like the Bermuda Triangle.
The Bermuda Triangle, also known as the Devil's Triangle and Devil's Sea, bounded roughly at its points by Miami, Bermuda and Puerto Rico, has been the subject to dozens of articles, books, and television programs since 1945 when five US Navy TBF/TBM Avengers vanished while on a training mission.
The 1945 Navy incident has given birth to theories that some sort of supernatural force in and around the Bermuda Triangle may have been responsible for this and other unexplained disappearances.
Source:
The International Times
, ABC News and
The Guardian
.